There is a lot to like about the ONC Interoperability Rule and sharing healthcare data. This rule took effect in October and gives patients easier digital access to their medical records.
Allowing patients to see their records gives them a better understanding of their health and treatment and allows them to make better-informed decisions about their care. But those benefits are predicated on the shared medical records being accurate – and, too often, that's not the case.
Duplicate records, which are accidentally created by labs, clinics, EHRs and hospitals when entering information about patients, are surprisingly common. For example, a hospital in Texas found that 22% of its patient records were duplicates, according to the Healthcare Financial Management Association. While that's on the high end, a duplicate rate of 10% per system is not uncommon. In these cases, patient records are incomplete and can be missing crucial information, such as test results.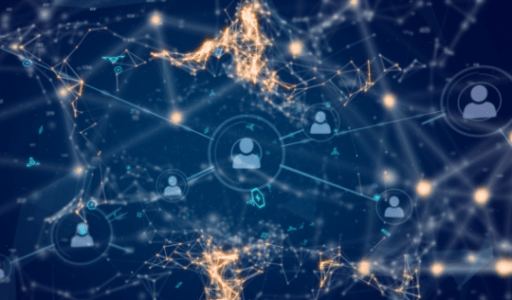 Sharing healthcare data with overlays
Another common problem is overlays, when the records of two or more patients are accidentally mixed together in the system. These can be more dangerous than duplicates because they contain inaccurate information.
The new ONC rule makes it easier for patients to access duplicates and overlays, which can be missing crucial information or, worse, contain inaccurate data. Patients, in turn, can then inadvertently spread that faulty data to other providers and health systems.
The more providers and healthcare systems from which a patient accesses their electronic health information (EHI), the more likely they are to get bad data. Duplicate records are common within single healthcare systems; the problem is even worse when combining records from multiple systems, each of which has its own master patient index.
And patients aren't likely to catch the errors. Most patients will assume the data is correct and not check further to verify their information has not been co-mingled or overlaid with someone else's.
It helps to imagine duplicate patient records as a virus in the healthcare system. Patients contract it when they access their EHI. And when patients unwittingly share their faulty records with a new provider, the virus spreads further.
Just like with a virus, the spread can be harmful. Duplicate patient records cause misdiagnoses and mistreatment that put patients at risk. For healthcare providers, the dissemination of bad information can lead to legal exposure and the expense of cleaning records.
Matching issues are also expensive for providers and patients. According to a 2018 Black Book Research survey of 1,400 health technology managers, patient matching issues that result in duplicate records cost an average of $1,950 per patient per inpatient stay and over $800 per ED visit.
Because of the new data-sharing rule, it's never been more important to eliminate duplicates and overlays. Hospitals, labs, health information exchanges, health information networks, health plans and payers must do everything possible to ensure their data is of high quality before patients access it through the new rule.
That can be done with 4medica's healthcare data management software that reduces duplicate records to less than 1% through automation technology that uses AI and machine learning to reduce human intervention and error in patient matching.