Congress has the power to make healthcare safer and less expensive for patients, payers, and providers. It can do this by removing the ban that prohibits using federal funds for the development of a unique national patient identifier.
The patient identifier system would give each patient a single ID that would follow them through their healthcare journey, regardless of provider or payer, while still protecting their private information. It would reduce medical and billing errors and denied claims, while eliminating countless hours insurers and hospital systems spend resolving patient matching errors. It would also aid medical research and make it easier for our healthcare system to respond effectively during national emergencies, like the COVID-19 pandemic.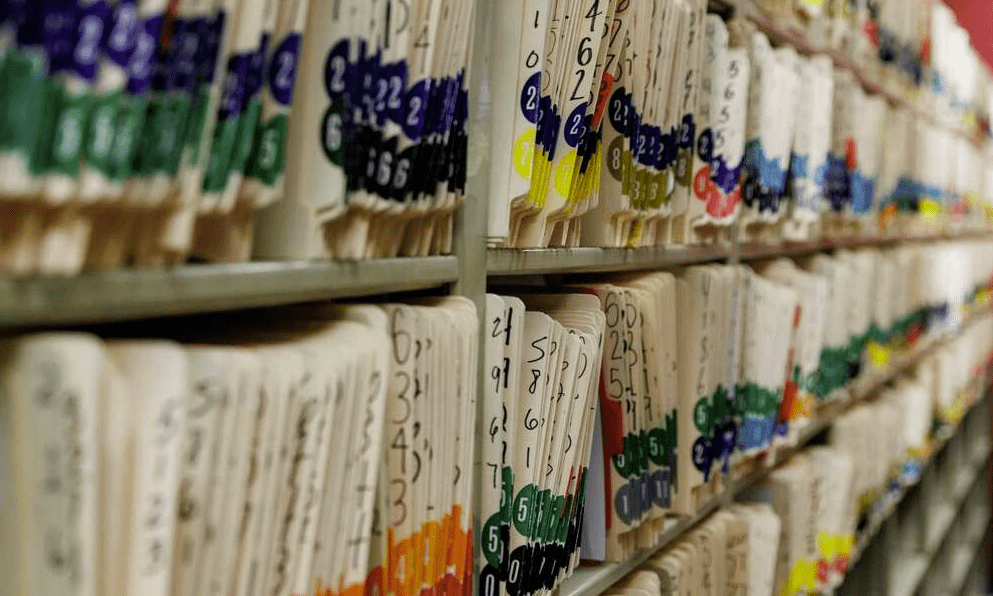 The federal ban on a national patient identifier was born from good intentions. Former US Rep. Ron Paul in 1998 added the provision to the Labor-HHS appropriations bill. The physician and libertarian cited concerns about patient privacy and the dangers of the federal government collecting and centralizing medical records. His son, Sen. Ron Paul, also a physician and libertarian, now leads the opposition with the help of the ACLU and other groups.
Congress has come close to ending the ban. For the past four fiscal years, the House has removed it from its version of the appropriations bill; the Senate did likewise the past two years. Each year, however, it has been reinstated in the final budget.
In 2021, Patient ID Now, a coalition of more than 40 healthcare organizations, including the American College of Surgeons, American Heart Association, American College of Cardiology, The Joint Commission, and American Health Information Management Association, was formed to push for a nationwide strategy to address patient identification.
The group noted that the ban was put in place 25 years ago at a time when patient records were still largely kept in manila folders. It's now a hindrance to the necessary digitization of healthcare. While concerns over patient privacy are real, a national patient identifier could be implemented in such a way that it protects patients.
I like to believe that much of the opposition to a universal patient identifier is due to a lack of awareness of the volume of incomplete, duplicate, missing, and overlaid medical records and the problems they cause.
Imagine if your personal finance records had a roughly one in five chance of being duplicated or mixed up with someone else's accounts by financial institutions. Think of the chaos and damage and the ensuing demands to fix the problem.
Duplication of patient records is one of the most serious problems with healthcare data quality, and it's more common than many think. Duplication rates are as high as 30% in some healthcare organizations, and a 10% rate is common. Up to half of patient records are not matched in transfers between healthcare systems.
Patients are endangered by low-quality records, particularly duplicate and overlaid records, in which the data for two patients is mixed.
Approximately 70% of care decisions are based on lab tests, which are performed by techs working in relative isolation from the care team. Labs frequently create duplicate records while entering patient information into computers. That bad data can then be multiplied and disseminated throughout a hospital system and between systems.
Clinicians working from bad data can misdiagnose, prescribe the wrong course of treatment, and order duplicate tests, which delay necessary treatment.
Black Book in 2018 surveyed health technology managers about problems with patient identification processes. It found that the cost of medical care due to duplicate records averaged $1,950 per patient per inpatient stay and more than $800 per ED visit.
Those surveyed also estimated that 33% of denied claims were due to inaccurate patient identification or information. That cost the average hospital $1.5 million in 2017 and the US healthcare system more than $6 billion annually.
That unnecessary expense could be eliminated with a standard patient identification system.
True interoperability among patients, providers, and payers is a goal of the healthcare industry, one that could be made more achievable through a patient identifier system that allows for the disruption-free exchange of patient records.
While recent improvements in patient identification processes, such as hospitals adopting Enterprise Master Patient Indexes and the use of machine learning, have improved record matching, it's barely keeping pace with the explosion in medical records and the sharing of data among different healthcare organizations.
Adopting a national patient identifier would be a significant step toward building a safer, and more effective and affordable healthcare system. It's time for Congress to listen to the experts and remove the ban. We'll all be better off for it.
Talk With An Expert About How To Reduce Duplicate Patient Records