MARINA DEL REY, Calif., Aug. 15, 2023 – 4medica®, a renowned healthcare data quality leader specializing in enterprise master person index (eMPI) matching technology and real-time interoperability, today announced that San Diego Health Connect will deploy 4medica's cloud-based Data Quality Platform to improve patient matching and health data quality.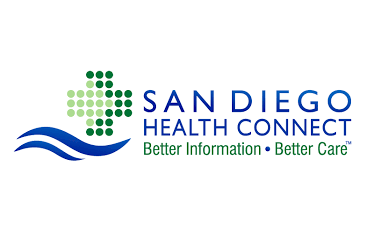 San Diego Health Connect securely connects hospitals, health systems, patients, private health information exchanges (HIEs) and other healthcare stakeholders so that they can share important health information. The not-for-profit organization, which began as the San Diego Beacon Community in 2010, has 62 participants throughout San Diego & Imperial County.
4medica will begin with a thorough assessment of San Diego Health Connect's health data quality, focusing on duplicate patient records. Following the assessment, 4medica will advise the organization's data stewardship team to learn and implement the proven 4-layer Master Patient Index (MPI) process to reduce patient duplication rates – which can reach as high as 30% in some health organizations – to goal of 1%.
"I like vendors that act as partners," said San Diego Health Connect Executive Director Laura Young. "4medica has the technology to clean up our patient records and, just as importantly, it's committed to supporting us and our member organizations in our mission to improve the quality of care delivered by providers relying on our data."
A scrubbed and accurate MPI also will help the agency in its collaboration with 211 San Diego, a nonprofit social services organization that provides residents with information and connections to community, health and disaster resources. Working together and using reliable records, the two agencies can accomplish more for residents and patients.
It's common for HIEs like San Diego Health Connect to have duplicate patient records due to mistakes at registration and other points of data entry. As overworked staffers at various hospitals, clinics, labs and practices struggle to locate information on a patient in their systems, they often resort to creating another record for the patient.
But the new patient record might lack important clinical information included in the existing record, while the older record won't include data added to the new one. Bottom line: Whichever record providers access will give them an incomplete view of the patient.
This not only introduces patient safety issues, but it also leads to higher healthcare costs as tests and procedures that already have been conducted are redone because clinicians lacked access to complete patient records. Duplicate patient records cost healthcare organizations nearly $2,000 per inpatient stay and $800 per emergency department visit, according to a Black Book survey, while 30-40% of claims denials can be traced to inaccurate patient identification or health data.
"We're excited to work with San Diego Health Connect and its members to reduce duplicate records, improve health data quality and produce healthier outcomes for the individuals and communities the organization serves," said 4medica President Gregg Church. "Accurate, reliable patient data is at the core of effective health care and we are committed to providing San Diego Health Connect with the best possible patient database."
Talk With An Expert About How To Reduce Duplicate Patient Records