Data is key to enhancing patient care and unlocking advanced analytics. In this episode, Michael sits down with Gregg Church, President of 4medica, and Alaap Shah, a lawyer with Epstein, Becker and Green. They dive deep into the role of EMPIs in ensuring data quality, the potential of AI to fix duplication issues, and the pressing need for healthcare to mirror other sectors in perfecting data accuracy.
This episode explores:
The significance of EMPIs in ensuring pristine data quality
How AI is the game-changer in addressing data duplication glitches
Why it's high time healthcare takes a page out of other industries' books to nail data precision.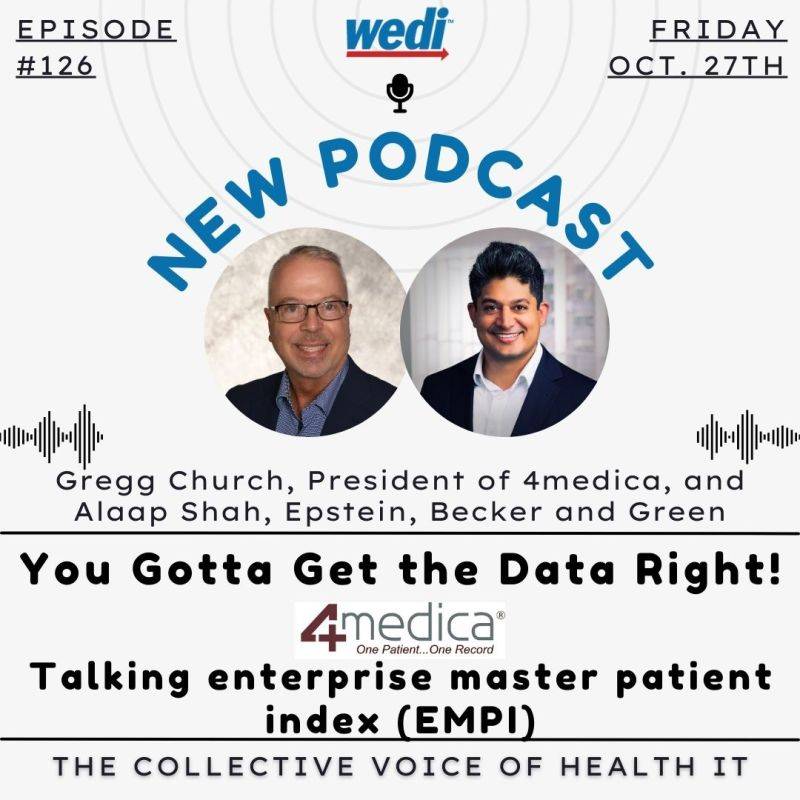 Talk With An Expert About How To Reduce Duplicate Patient Records