MARINA DEL REY, Calif., April 12, 2023 – 4medica®, a leader in healthcare data quality and matching technology, today announced that the 4medica Enterprise Master Patient Index (EMPI) platform is now available on Google Cloud Marketplace.
Healthcare data sharing and real-time interoperability are becoming increasingly complex. Understanding the blend of patient, physician, consumer, and payer information found in healthcare big data provides a holistic, 360-degree view that can inspire significant improvements in clinical, operational, and financial performance. 4medica's EMPI platform combined with Google Cloud's formidable capabilities will benefit healthcare organizations and, ultimately, patients.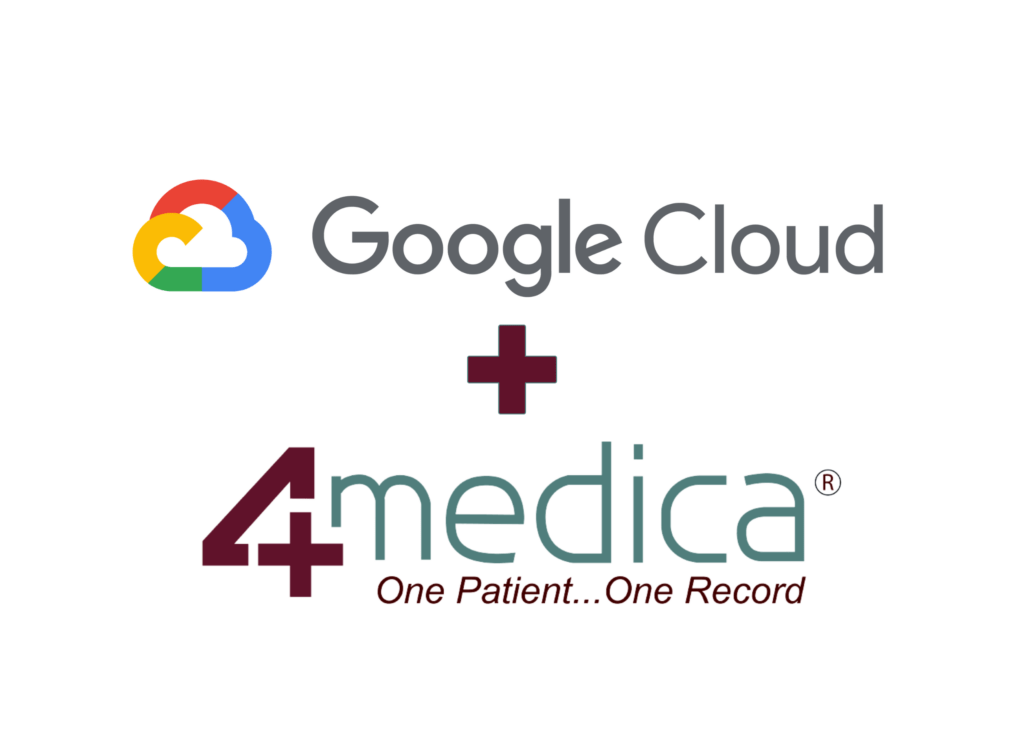 Built on Google Cloud's Healthcare API, 4medica's EMPI offers healthcare organizations access to a highly scalable data management services such as referential matching and identity enrichment. Leveraging an EMPI platform through Google Cloud's secure, interoperable, and scalable cloud environment enables provider and payer organizations to match the right patient to the right record with 99% accuracy. For providers, improving patient safety and clinical care, while optimizing HIM efficiency, combining Google Cloud and the 4medica Big Data MPI drive a strong ROI. For payers, an accurate longitudinal health record drives better patient care to reduce hospitalizations, unnecessary utilization and enhanced data analytics.
Far too many healthcare organizations struggle with duplication rates of 20% or more. Inability to accurately match patients to their medical records makes it difficult for clinicians to make evidence-based decisions at the point of care. Inaccurate and incomplete patient records can result in poorer outcomes, medico-legal exposure and operational inefficiencies.
"Poor data quality undermines the ability of healthcare organizations to improve patient outcomes while controlling costs. With 4medica's
Master Patient Index
now available on Google Cloud Marketplace, customers are able to build high quality data pipelines which improve patient safety and efficiency."
Applying artificial intelligence (AI) and machine learning (ML) to their EMPI data allows healthcare organizations to see patterns, opportunities and gaps that need attention. 4medica's EMPI platform uses a four-layer process that begins with an analysis of a healthcare organization's data quality to determine the duplication rate. Data then is run through 4medica's Big Data MPI, after which ML is applied to automate error detection. Step 3 connects patient data with multiple third-party sources of information for referential matching and data enrichment. A comprehensive review of outstanding duplicate candidates and false positives by the 4medica data science team comprises the final layer.
"Collaborating with Google Cloud provides us with a great opportunity to serve healthcare organizations through a powerful cloud platform," says 4medica founder and CEO Dr. Oleg Bess. "Better data means better healthcare and we're excited to offer healthcare organizations already using Google Cloud , an EMPI that will improve their data quality, ultimately improving healthcare for everyone."
"Poor data quality undermines the ability of healthcare organizations to improve patient outcomes while controlling costs," said Riju Khetarpal, director, Healthcare and Life Sciences ISV Partnerships at Google Cloud. "With 4medica's Master Patient Index now available on Google Cloud Marketplace, customers are able to build high quality data pipelines which improve patient safety and efficiency."
Talk With An Expert About 4medica's EMPI