Multiregional lab's patient ID matching assessment dramatically improves data quality, infrastructure and provider partnerships in time for COVID-19 testing and contact tracing ramp-up
MARINA DEL REY, California—July 13, 2020— An identity matching data assessment's discovery catapulted Health Network Laboratories (HNL Lab Medicine) into making a profound business change to safeguard its patients' health and well-being. Earlier this spring as states began issuing state-at-home orders to curtail the COVID-19 outbreak, the multiregional, full-service laboratory across central and eastern Pennsylvania and New Jersey took decisive action employing 4medica Big Data MPI™ and proprietary master data management services. The result: A dramatic reduction of a detected 30 percent duplicate IDs captured in patient records to half a percent.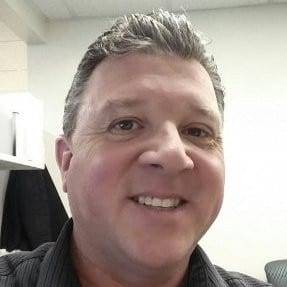 "We evaluated multiple vendors who were all given equal opportunity to evaluate the same data set," recalled Joseph Cugini, manager of Client Solutions–Information Services, HNL Lab Medicine. "We thought our duplication problem was in the 20 percentile and were surprised that 4medica's sophisticated data profiling analysis proved otherwise. To find out the outcome was 10 percent higher confirmed beyond a doubt that 4medica was the best fit for us."
According to Gregg Church, President of 4medica, "The value of the data quality is what drives the lab's financial success and HNL Lab Medicine gets it. But far more important, COVID-19 has created a springboard into accurate patient matching as labs nationwide ramp up for testing and contact tracing capacity. Commercial and independent labs are aware that they must evolve to implement identity matching assessments as a super critical requirement of their data quality review."
"Our deep level of analyzed detail of every patient demographic attribute ─ such as first and last name, data of birth, home and email addresses, phone numbers and more ─ revealed precisely where the duplication problems reside in all of HNL Lab Medicine's connected lab, CRM, financial and other information systems," noted Church. "Following the assessment, we cleaned up every medical record's data to match and reduce every patient's ID duplication rate to less than one percent. In short, we're delivering on our mission: Great technology, processes and knowledge."
In March 2020, HNL Lab Medicine implemented 4medica Big Data MPI, which further enhanced the 4medica Perfect Order for Perfect Payment™ platform already in use to effectively convert paper requisitions to digital data while identifying and reducing data entry errors.
4medica Big Data MPI harmonizes clinical lab and anatomic pathology data from its 60 patient service centers connected to the laboratory information system (LIS). The solution ensures the LIS application's centralized data set matches with the right patient demographics and financial information.
Following the assessment, 4medica cleaned up the mismatched data to attain 99.5 percent accurate record matching primed for both inbound and outbound test orders, billing and claims processing transactions.
Partnering for Interoperability
Cugini considers 4medica a trusted interoperability partner to HNL Lab Medicine's physician offices, hospitals, long-term care facilities, employers and industrial accounts in addition to reference labs, out-of-network labs and government public health agencies. He plans to extend the 4medica Big Data MPI enterprise-wide to other core business applications.
"The integrity and quality of our patient data today ─ meaning exact versus probable matches ─ drives higher clinical and financial value for every owned and independent laboratory, which impacts multiple aspects important to sustainable partnership and revenue cycle management," he said. "The 4medica Big Data MPI advanced rules engine further fine-tunes the requirements needed specific to our patient population. The tool is extremely easy to use and understand."
"HNL Lab Medicine is forward-thinking in regarding lab data quality as a measurable metric," said Church, president of 4medica. "Joe and his team understand that matching the right patient to the right lab test reported at the right time and the business reasons validating why this streamlined process is absolutely necessary benefits a plethora of downstream factors and healthcare entities."
Preparing for COVID-19 and Predicted Surges
On the heels of the 4medica Big Data MPI solution implementation, in recent weeks the 35-year-old laboratory company found its patient service centers playing a critical role responding to the COVID-19 pandemic.
Experiencing an influx of ill patients, HNL Lab Medicine's 1,000-plus employees ramped up quickly testing and collecting test results of infected and at-risk individuals, all the while on standby for the deployment of a large-scale vaccine effort.
Cugini and his department are further bracing for predicted COVID-19 surges coinciding with flu season and statewide reopening plans. HNL Lab Medicine is currently building a technology infrastructure that includes the 4medica Big Data MPI solution to support potential outbreaks to mitigate high-risk of complications to patients.
The viral respiratory disease has exposed healthcare's long-standing deficiencies in identification, management, overlays and nationally adopted standards preventing the ultimate goal of 100 percent patient record matching in medical practice.
"We expect the virus surges to remain consistent come fall and winter," Cugini said. "So, we're definitely preparing by having adequate IT solutions in place. Not only are we relying on 4medica to guarantee clean and accurate lab data, we're also looking ahead to extend MPI matching to respond to future infectious diseases, public health emergencies and natural disasters. We're ready to measure the effectiveness of new vaccines rolling out and the tracking of tested people to ensure their safety and the safety of our communities."
About Health Network Laboratories (HNL Lab Medicine)
Headquartered in Allentown, Pa., Health Network Laboratories (HNL) is a leading, full-service medical laboratory providing testing and related services to physician offices, hospitals, long-term care facilities, employers and industrial accounts. HNL has more than 60 Patient Service Centers located throughout Pennsylvania and New Jersey and generates more than 60 million clinical and anatomic pathology results for approximately 3 million patients and 12,000 healthcare providers each year. Its staff of over 1,000 employees includes 35 board-certified pathologists and scientific directors and more than 400 certified lab scientists and phlebotomists working together to provide high-quality, diagnostic testing. In 2018, HNL celebrated its 20th year serving the community. Learn more at HNL.com. Follow us on Facebook, Twitter, Vimeo, and LinkedIn.
About 4medica
Guaranteeing an unprecedented 1% patient record duplication rate, 4medica® solves data integrity and financial challenges to minimize patient safety and other clinical risks and achieve true clinical interoperability and transparency for patients. Our Big Data Management and Clinical Data Exchange cloud solutions help healthcare organizations facilitate patient identity management and data exchange to ensure the right data is captured at the right time, the first time. 4medica's Perfect Order for Perfect Payment™ ensures labs and imaging centers get paid by integrating high-volume revenue cycle management services throughout the entire order management process. 4medica has processed up to 6 billion clinical results representing more than 70 million patient identities. The company connects 40,000-plus physicians to hundreds of ACOs, HIEs, HINs, hospitals, health systems, laboratories, radiology imaging centers and payers nationwide. Learn more at www.4medica.com.
Media Contact:
Angela Jenkins
Angela Jenkins & Associates for 4medica
303.877.0115
angela@adjassociates.com
4medica Contact:
Gregg Church, President
4medica
562.310.1301
gchurch@4medica.com