4medica MPI as-a-Service guarantees a 1 percent or less duplication rate for Idaho community healthcare providers
MARINA DEL REY, California—May 19, 2020—Idaho Health Data Exchange (IHDE) is on the fast track to improve its ability to match patients records that come from different healthcare delivery settings. Identity management is at the heart of sharing health information and is essential to building the most comprehensive and accurate health record. Today, the IHDE announced its partnership with 4medica® to implement and operate a powerful end-to-end cloud-based enterprise master patient index (eMPI) solution and sophisticated master data clean-up service to improve the health and lives of its patients statewide.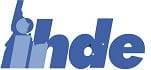 IHDE is augmenting its current eMPI software to increase the accuracy of patient matches with the proven combination of 4medica Big Data MPI™ and 4medica 1% as-a-Service™, a real-time, transactional cloud-based service that leverages innovative technologies, people and proven processes. The hybrid approach affordably, precisely and quickly assesses, normalizes and cleanses patient identity data to guarantee a 99 percent clean database, which is considered foundational for patient safety, data integrity and interoperability.
"As we onboard new technologies and processes to support new growth strategies, we're bringing 4medica aboard to provide the most accurate patient matching and identity information in the fastest and easiest way possible to our participants," said Hans Kastensmith, Executive Director of IHDE. "We want our data quality to be transparent, sustainable, reliable and solid to help our provider community deliver the best quality care coordination and population health management in real time."
"HIEs working at their fullest potential are powerful forces enhancing state efforts to improve care, especially now during the COVID-19 pandemic crisis," said Gregg Church, President of 4medica. "No single MPI technology or referential matching service can solve every patient matching problem. With 4medica, medical professionals in Idaho can be confident of having the most up-to-date exact records at the right time to treat the right patients."
Kastensmith noted that IHDE is contributing to holistic care by establishing new health data sources, such as those from various state departments, as well as incorporating behavioral health data. The ultimate goal is to give Idaho providers a well-rounded longitudinal medical record.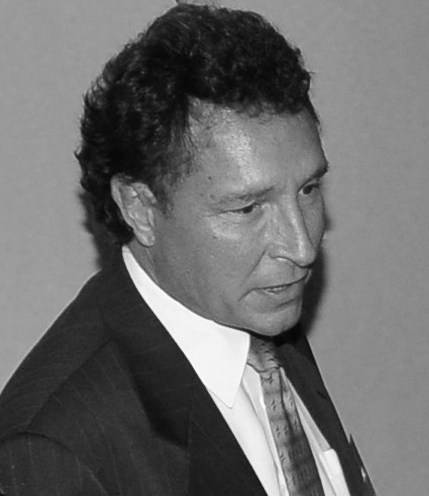 "We are excited to partner with 4medica to lower our duplication issues immediately and deliver a complete picture of a patient's medical history for better care and pandemic response purposes ─ regardless of the provider's location."
Hans Kastensmith
Executive Director, Idaho Health Data Exchange
"Idaho is considered a rural state and hence we provide data exchange services to many critical access hospitals and rural community clinics," Kastensmith said. "We are excited to partner with 4medica to lower our duplication issues immediately and deliver a complete picture of a patient's medical history for better care and pandemic response purposes ─ regardless of the provider's location."
"Whether the patient has a ski accident and is taken to a hospital ER or is diagnosed with the coronavirus, we want every clinician who treats that individual to have the most relevant encounter data to make the most informed treatment decision," he added.
About Idaho Health Data Exchange
The Idaho Health Data Exchange (IHDE) is a non-profit 501(c)(3) company. IHDE was created in 2008 as a result of the efforts of the Health Quality Planning Commission. The Commission was charged with promoting improved quality of care and health outcomes through investment in health information technology. IHDE is a Health Information Exchange (HIE) that enables doctors, nurses, labs, and other medical providers to securely access their patient's electronic health information quickly, 24/7/365, to improve the speed, quality, safety, and cost of patient care. For more information, visit: https://www.idahohde.org/
About 4medica
Guaranteeing an unprecedented 1% patient record duplication rate, 4medica® solves data integrity and financial challenges to minimize patient safety and other clinical risks and achieve true clinical interoperability and transparency for patients. Our Big Data Management and Clinical Data Exchange cloud solutions help healthcare organizations facilitate patient identity management and data exchange to ensure the right data is captured at the right time, the first time. 4medica's Perfect Order for Perfect Payment™ ensures labs and imaging centers get paid by integrating high-volume revenue cycle management services throughout the entire order management process. 4medica has processed up to 6 billion clinical results representing more than 70 million patient identities. The company connects 40,000-plus physicians to hundreds of ACOs, HIEs, HINs, hospitals, health systems, laboratories, radiology imaging centers and payers nationwide. Learn more at www.4medica.com.
Media Contact:
Angela Jenkins
Angela Jenkins & Associates for 4medica
303.877.0115
angela@adjassociates.com
4medica Contact:
Gregg Church, President
4medica
562.310.1301
gchurch@4medica.com