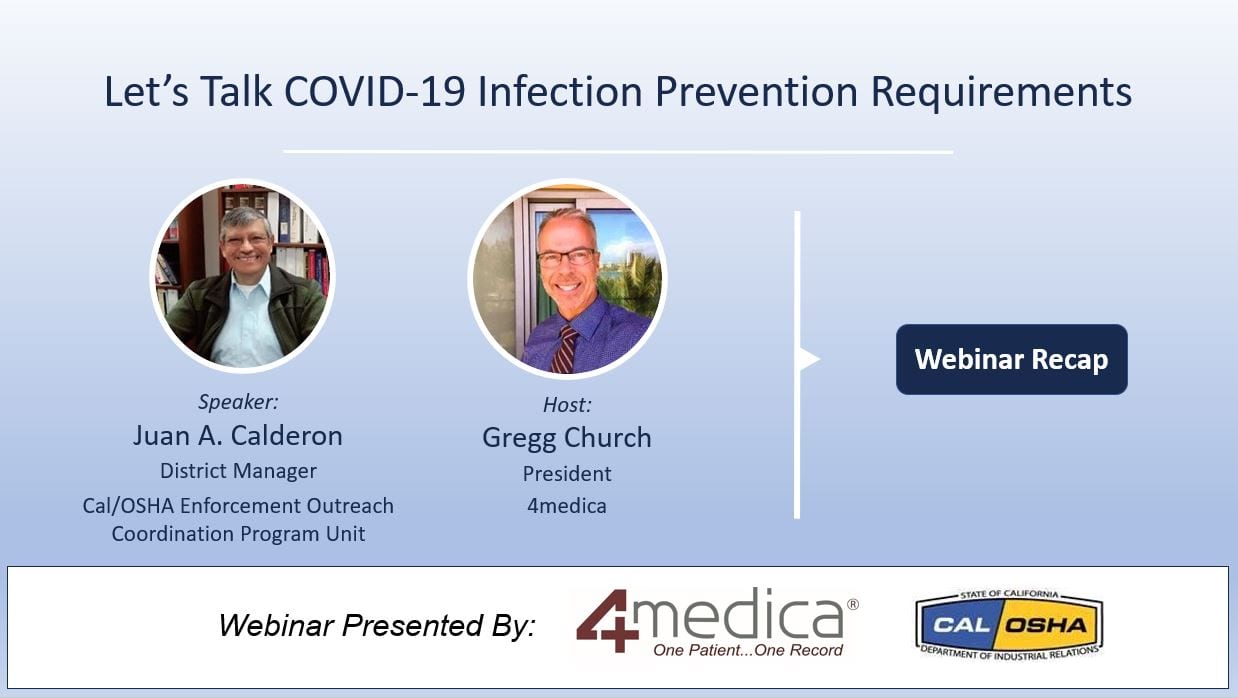 Register to Download Recorded Webinar
COVID-19 Infection Prevention Requirements (AB 685) Enhanced Enforcement and Employer Reporting Requirements lay the essential ground work for California employers to notify all employee at a worksite of all potential exposures to COVID-19 and to notify their local public health agency of outbreaks. The changes are in effect from January 1, 2021 until January 1, 2023.
Learn from Juan A. Calderon, District Manager Cal/OSHA Enforcement Outreach Coordination Program Unit, about how to improve your enhanced safety protocols and reporting to meet the state's notification requirements, and the online tools to use moving forward.