Laboratory Revenue Management White Paper
Looking for laboratory revenue management solutions? Download 4medica's newest white paper on lab profitability now for expert insight and advice.
It's more challenging than ever before to find laboratory revenue management solutions that sensitively balance the need for rapidly increased revenue with declining reimbursements for services provided. 
 "Many labs have never had to collect out-of-pocket payments from patients. Today, millions of dollars go uncollected and are left on the table."
Hospital-based and commercial labs are actively seeking ways to gain more efficiency and accuracy with their entire order management processes. From collecting payment from patients at the point of service to eliminating connectivity issues that cause delays and denials in payer claims, labs need solutions.
Learn how to obtain the perfect order!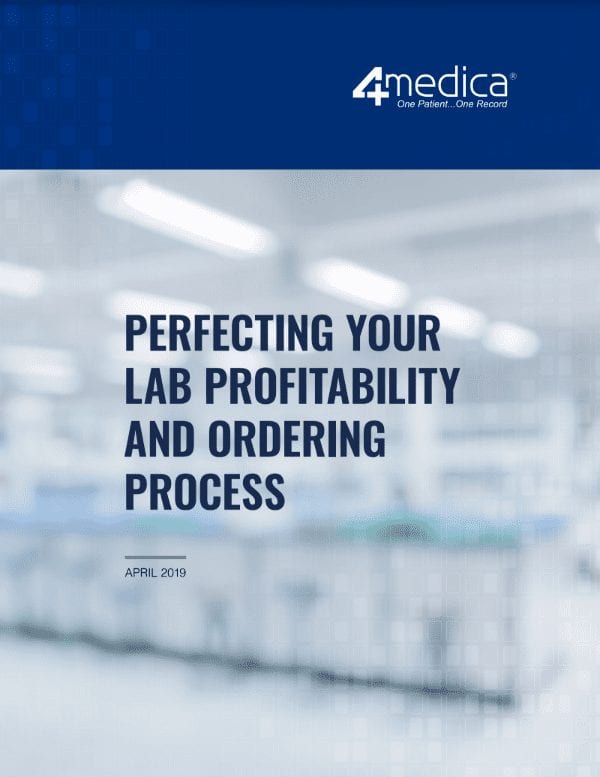 Called "Perfecting Your Lab Profitability and Ordering Process," 4medica is offering a white paper of particular interest to commercial and hospital-based laboratories that suggests three critical areas for improvement:
Improving efficiencies with electronic orders

Improving data integrity with patient matching technology, and 

Improving collections with better patient engagement. 
Download the whitepaper, "Perfecting Your Lab Profitability and Ordering Process" to gain top operational insights and advice from some of the nation's leading experts on how to maximize revenue.
You'll gain insight and advice from some of today's foremost experts providing laboratory revenue management solutions, all designed to help you improve profitability and interoperability. 
Additionally, the white paper showcases 4medica's Perfect Order for Perfect Payment™ solution, which addresses the above areas of improvement with a sleek bundle of SaaS-based products and services that helps labs modernize their requisitions to be 100% electronic with an automated authorization and upfront eligibility service that can improve revenue up to 45% for many labs, and bump first-pass acceptance rates as high as 95% or higher.   
Learn more by downloading this free white paper today.